Here are four important tips for choosing a farm name – and how you can make your farm name really help your farm business. I know how some folks really struggle in deciding what to name their 'new' farm. What ever you decide you need to know that you will use it (write it, say it) over and over again…so make sure it is something YOU love first. Then check it against these four tips.
Four important tips for choosing a farm name
1. Pronounceable – have a name that it is easy to pronounce (and spell) just by looking at it. If you have to explain to people how to spell your farm name or how to pronounce the name, it will work against you if you want people to remember your farm.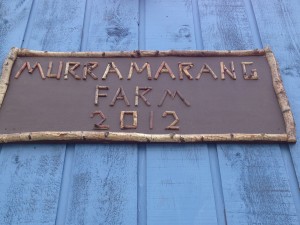 2. Meaningful – have a name that means something about your farm. Some people use a three word method to do this. One such method is the quirk-produce-place naming scheme. For example:
Quirk Produce Place
Leaping Hen Ranch
Hidden Horse Farm
Rocky Greens Gardens
Smiling Dairy Acres
This can work very well as long as you avoid negative quirky words (like smelly, stinky, stupid, etc). The whole concept here is that a person will understand by your name what you produce…or at least that you are a farm!
How about these farms names?
Happy Hooves Organic Farm
Compass Rose Farm
Empty Pockets Farm
Far Out Farm
Goats and Roses Farm
3. Memorable – have a name that is easy to remember. It is probably good not to have a name that is way too long – and so the three word method above works well. Four words start to make it harder to remember. One words can work if it is powerful. Be careful however that it is not a name that many other farmers have used. "Rivendell", 'The last Homely House", "Twelve Oaks" and "Tara" might sound cute, but they really common in some parts of the planet. "Elrancho' or even 'Emoh Ruo" (Our Home spelt backwards) I would avoid.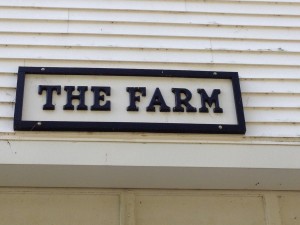 4. Marketable – if you follow all the three steps above, you should end up with a name that is easy to use when you market. While most people understand that you are marketing your products (honey, milk, corn, eggs, worms, compost, trees, nuts etc), what you REALLY need to do is market your BRAND…which is your farm name! So check you farm name against brands that sell similar products. What makes your farm name stand out? Do you need to add a key word like 'Organic" or "Certified" – they are boring as a farm name, but could drive your market.
---
So we hope that these four important tips for choosing a farm name will help you come to a decision on what to call you place…and so the name will help you to market you farm business!