Making your own rock garden bed labels is a fun activity for wet and cold days when you are stuck indoors. If you make them to last the elements they will keep working for you for years.
How to make rock garden bed labels
For many of us our farms tend to grow rocks better than anything else! So why not put them to use and use them to label your garden. You can also collect rocks from roadside cutting, river beds etc. Just make sure you are not taking material from places where it illegal – such as National Parks.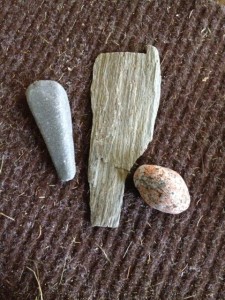 Step 1. You wash, clean and dry the rock. You need to let the rocks dry for a good length of time…and I even suggest leaving them for a month.
Step 2. Take exterior house paint and paint a section of the rock that you want to use as the label.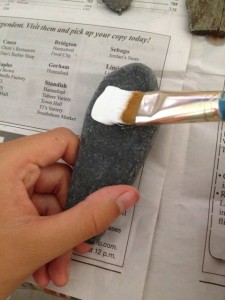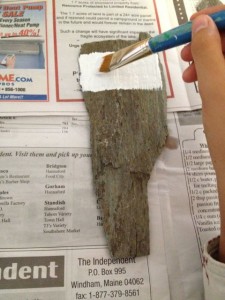 Step 3. When the paint is dry, add your label information with a permanent marker and a touch of hobby paint. We use cartoon drawings of vegetables. You can download a sheet of the ones we use here : Rock_vege_cartoons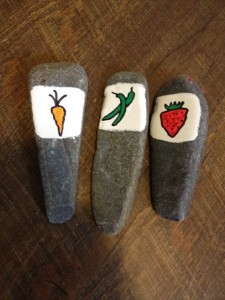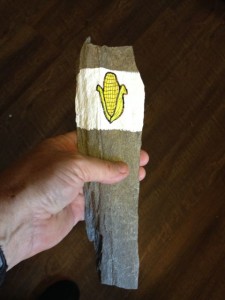 Step 4. Spray ALL OVER with an exterior clear spray paint to seal it all in. You must spray the entire rock so that moisture does not get in behind your paint.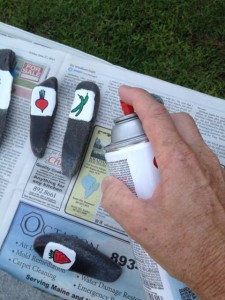 Our rock garden bed labels have worked great – it is now three years on and they still look good.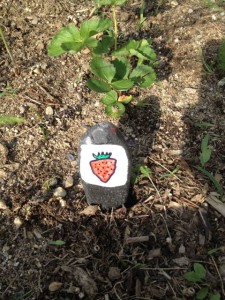 We use other methods for recording details of plant beds – old plastic Venetian blinds are fantastic but water-proof paper is our favorite.
And of course, we record things in our homestead planning book!