It's that time of year to start your vegetable planning. What beds will you plant what farm-ready crop? Where will you get your seeds? Will you try heirloom varieties? How will you rotate? What date do you start?
This is a list of resources to help you start the process of vegetable planning.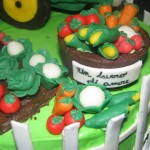 Know your own garden
Here are a list of resources to help you find out about the conditions in your area.
What is your hardiness/planting zone
Rocks, minerals and soil on your farm
Frost (first and last date) calculator
Interactive soil temperature map
Vegetable Planning Software/Apps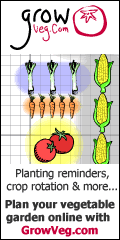 GrowVeg.com is an online planning tool which helps you grow fruit and vegetables in your own plot. You can easily draw out your garden plan and then use the tools to work out the best way to use the space. GrowVeg.com gives you advice on the space the crop needs and the best way to group crops. So all the plant data is in the one program.
It costs $25 a year – which is a small price to pay for all that information at your fingertips. They offer a free trial as well – so you can see the benefit before you part with the cash.
Square Foot Garden planner
For those who use this method…and I recommend it as a great way to plan your gardens in small spaces.
Garden Bed supplies
Seed Companies
These companies all offer free catalogs (either in the mail and/or online) – and nothing says spring more in our house than the arrival of the guides (which seem to arrive in the depth of a snowy winter).
Heirloom Seed Companies
These companies specialize in heirloom varieties – which are really worth trying
Berry, fruit and nut trees
Other great links