When finding a perfect place to homestead, one thing to consider is the level of crime in the state/county. I am not trying to scare folks here – but just make sure that people are informed about the states that they may be investigating as places to homestead. That said, state averages can be greatly influenced by crime in the cities. A visit to a local state law enforcement office will answer any specific questions that you may have about crime in a specific area, but these maps can quickly show at a national level trends in a number of factors.
If you are looking for other factors at a state level, see our Where to Homestead pages for the USA and Canada.  We have also added some more national information in this blog post.
Crime rates – are states getting safer or not.
This interesting graphic show the changes in each state of crime using a scale of getting "more safe" to getting "Less safe" than the previous year based on reported crime rates.
How Crime In America Has Changed Over The Last Decade By Movoto Real Estate
Gun Ownership
For some people, the level of gun ownership provides them with a sense of security. This Mother Jones graphic rates gun ownership by the percent of population.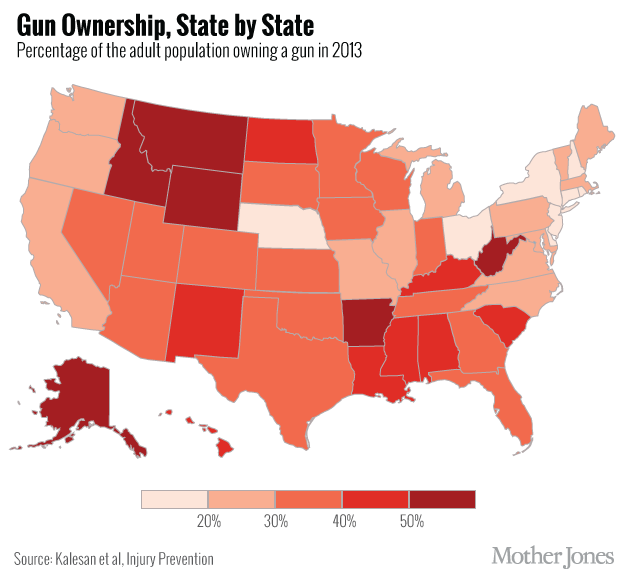 Equipment Theft and Recovery
This graphic shows equipment theft by county. Click on the image to see the data page, including the map for recovery rates.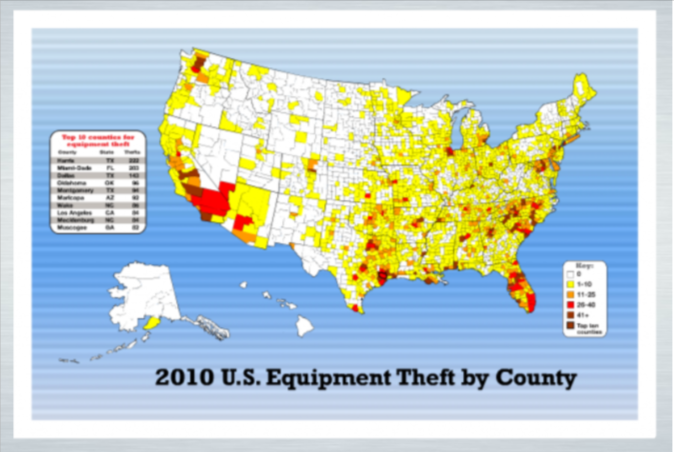 Murder rates in the USA
Here is the City Data map for murder rates per 100,000 people in the USA.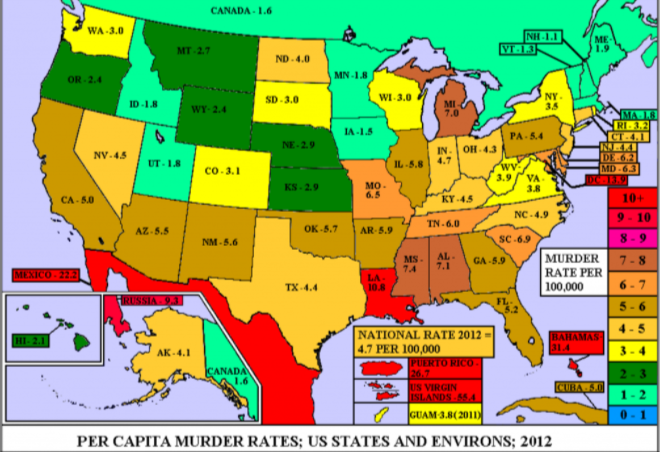 Motor Vehicle Theft rates
This great interactive map provides data on car theft rates across the country.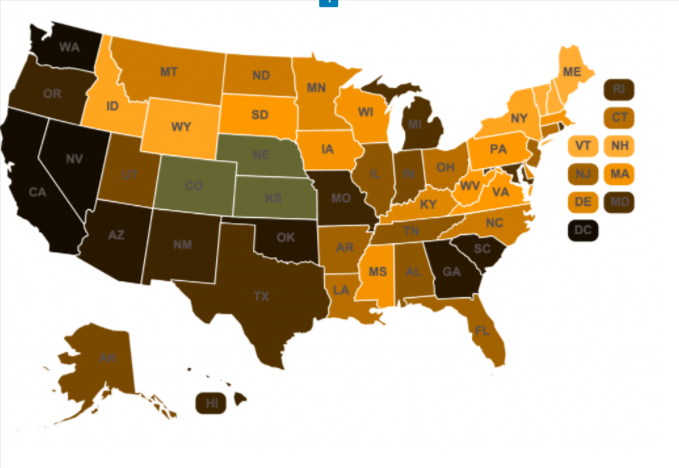 Burglary Rates across the Country
The following heat map shows burglary density.  You'll find which state with the highest or lowest burglary rate.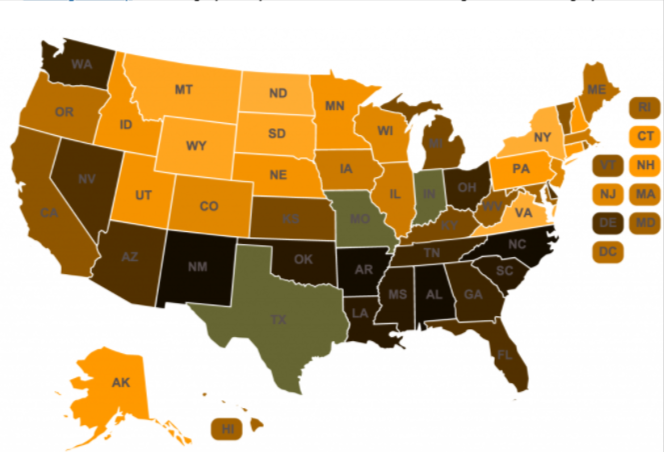 Have you had any experiences of crime in your part of the country? Love to read your comments…just post them below.